Cancelled: First Women in Quantum Development (WIQD) Symposium
In response to the latest public health recommendations to prevent the spread of the novel coronavirus
we are disappointed to let you know that the WIQD event will be cancelled. We hope to reschedule to a later
date, once the situation returns to normal. We will notify you by email when a new date is set and registration
has reopened. In the meantime, keep an eye on our website <http://www.wiqd.nl> for general updates.
We're sorry to have to cancel, especially to those who made travel plans to attend the symposium,
but we hope to meet you all at a future WIQD event.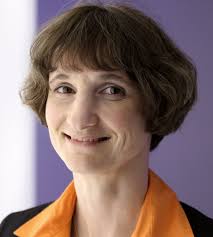 Please join us for the First Women in Quantum Development (WIQD) Symposium, featuring keynote speakers
Heike Riel (IBM) and Barbara Terhal (TU Delft), as well as opportunities to connect with fellow WIQD Women.
WIQD (pronounced "wicked", https://www.wiqd.nl/) is a professional network for quantum technology enthusiasts from industry, academia and policy. Our mission is to bring together women in quantum in the Netherlands, and beyond, for support, networking, and community growth. Registration for the event is free, but required:
https://www.eventbrite.com/e/first-wiqd-symposium-tickets-91994743755

To receive updates: sign up to our mailing list by emailing tanja@hyperelliptic.org with subject "Subscribe WIQD mailing list". We will send more details about the program soon. In the meantime, please share
this invitation with anyone in your network who might be interested, via email or the attached printable flyer.