QSC 4th Quantum Training on quantum-safe cryptography in Amsterdam.
Lisa Kohl (CWI, Amsterdam) and Peter Bruin (MI, Leiden) will be the key lecturers on the 4th QSC Quantum Training on post-quantum cryptography. This training will be organized at CWI, Amsterdam Science Park.
The Quantum Training is primarily aimed at PhD students and postdocs. Advanced MSc students are also welcome to attend.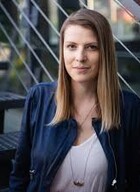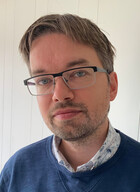 Day 1:
What is cryptography? Cryptographic models and assumptions
What will quantum computers break?
Modular arithmetic, Shor's algorithm
Exercises
Borrel (drinks, snacks and socialising)
Day 2:
Quantum-safe cryptographic assumptions
Quantum-safe encryption schemes
Explanation of some NIST candidate schemes
Exercises
Schedule
10 - 10.45: First lecture
11 - 11.45: Second lecture
12 - 13.00: Exercises
13 - 14.00: Lunch
14 - 14.45: Third lecture
15 - 15.45: Fourth lecture
16 - 17.00: Exercises