Report of the 3rd QSC Junior Day
It was Thursday, April the 1st, 2021, when the Quantum Software Consortium (QSC) hosted its third Junior Day, which was held virtually for the second time in a row due to the pandemic. The theme was all about ideas and how to create and nourish them.
The day started in small breakout rooms of 4 people each, (presumably) mixed together with caution so that people from different QSC locations can come into contact. After a few minutes of casual introductions serious business started and each of us presented their major research topic to the others using just a single slide and a few minutes of time. The presentations also led to discussions and some quick collective brainstorming on new angles of attack for our own research. More importantly, each of us could select a superhero and ponder about how they would deal with those research problems that have been keeping us in a mixed state of hopeful and frustrated at the time. All this happened using a specific online whiteboard tool purposefully designed for collaboration. The final part of this was to collectively identify a new idea related to the research of someone of our breakout room in order to be developed and pitched to an eminent jury consisting of senior QSC academics later on.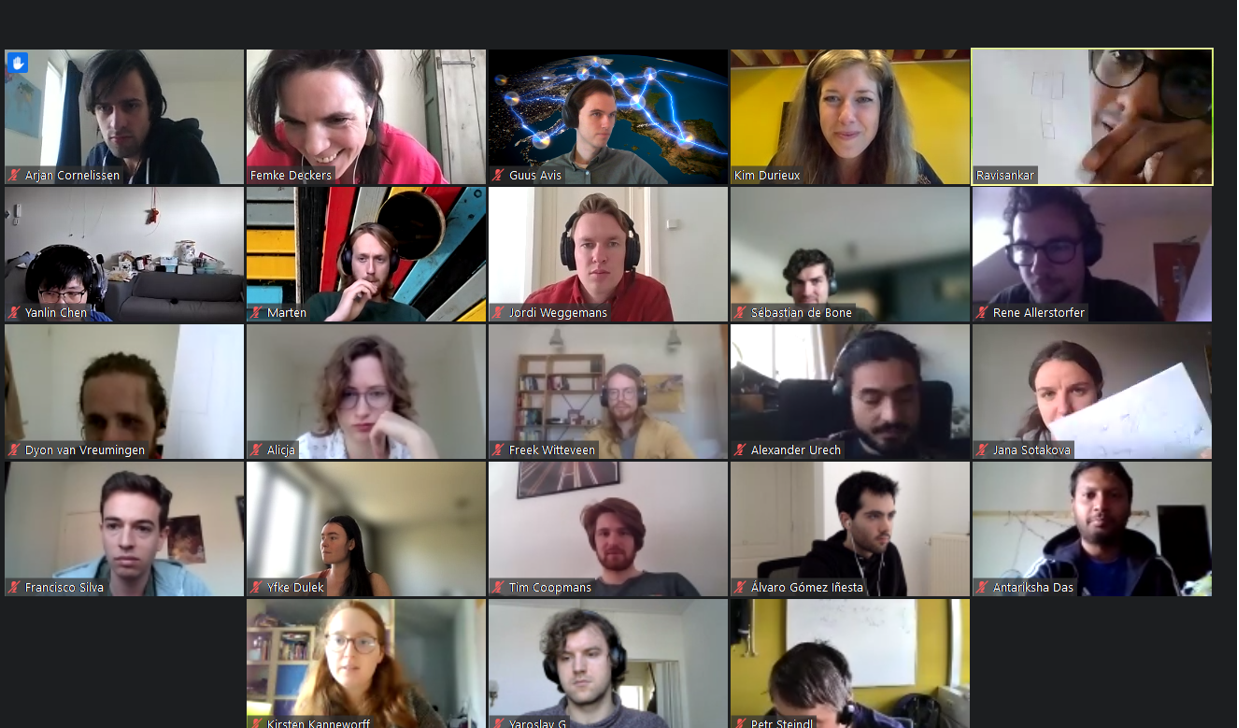 After about an hour, all participants assembled in the main Zoom room again where two professional creativity coaches were waiting for us. They were more than ready to get us engaged and break all our usual thinking patterns in the creativity workshop that followed. The take home messages were that there are no rules in the sense that we often implicitly assume restrictions simply because of how a question/prompt is phrased (by paying too little attention to what was *not* said) and that quantity breeds quality — the foundation of brainstorming/mind-mapping wild ideas without judgement, no matter how crazy they seem at first sight.
Next, we could put our creativity potential to work by spending another hour in our breakout rooms developing the idea we have identified before. We were helped by an exercise the organisers have prepared in the virtual whiteboard, asking us what the potential impact of our idea would be on several different sectors and also what good/evil characters would do with our idea if it was available.
Having had so much food for thought, it was time for actual lunch and we had a break for one hour. Everyone returned refreshed to the next session, again in breakout rooms with the same group as before, in which we had to narrow down and further detail our idea in order to be prepared for the pitch to the jury. Here the focus was on getting a bit more concrete and actually think about how our ideas could be realised. Finally, we prepared a 3-minute pitch.
Just before the jury entered the Zoom room, we mentally prepared ourselves with a collective 25-minute workout led by a coach. This was a great way to get some exercise and refresh our minds after a long day of sitting and staring at a screen. Finally, Johannes Borregaard, Wolfgang Löffler and Ronald de Wolf entered the room and the pitches could begin. We presented ideas followed by questions and feedback by the jury. It was impressive to see the diversity of the proposals. Among them were thoughts about using quantum key distribution to improve weather prediction, a quantum hardware/software flip workshop (hardware people presenting software and the other way round in order to foster new insights and collaborations) or a software package that easily allows to implement animations/videos in academic papers (in order to promote visual thinking in quantum mechanic, thus making it more accessible and improving understanding, while speeding up research — in particular, the process of understanding a paper).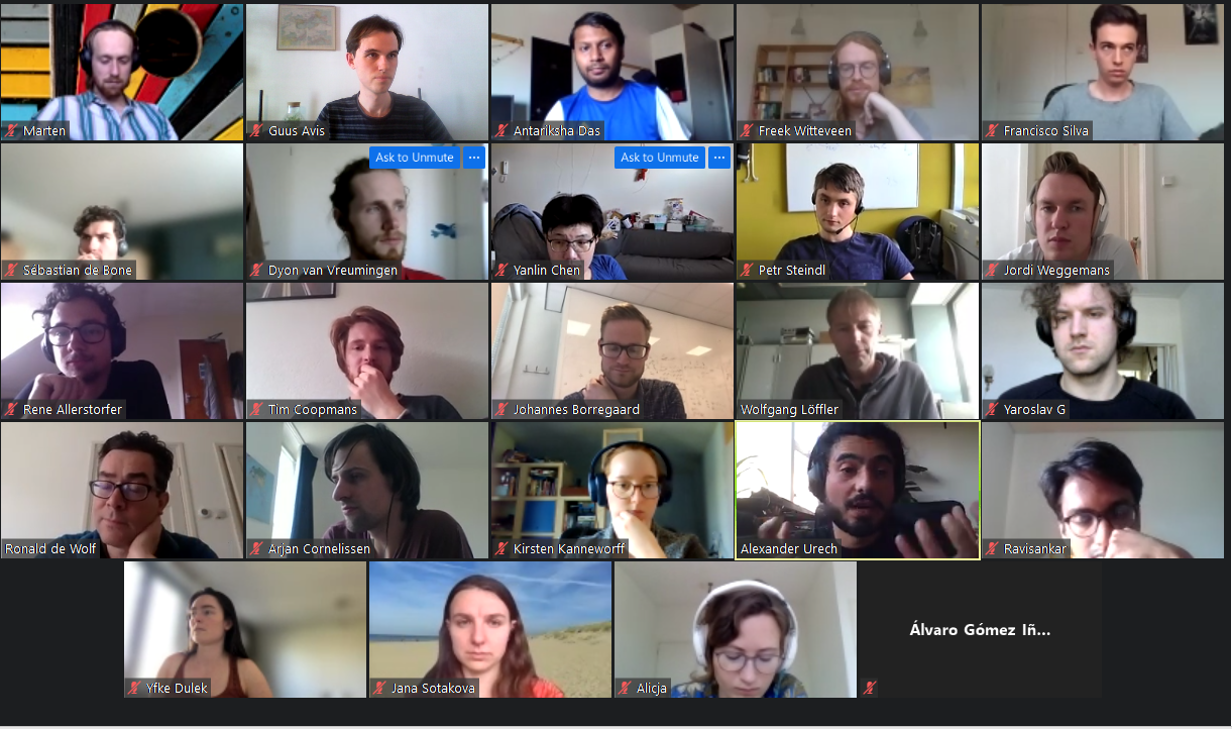 This ended an exciting day of collaborating and getting to know other QSC junior researchers. Many of us stayed around for a bit longer to informally chat with our colleagues. Many thanks Guus Avis, Sebastian de Bone and Sophie Hermans for the great organisation of this Junior Day !