Internship of QSC Student Aulan Zahoundo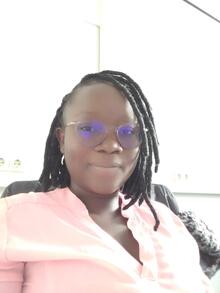 It was with enthusiasm that I landed in Delft on a day of fine rain on November 1, 2021, thus marking the start of my internship at QuTech/TU Delft.
I have worked under the supervision of Prof. Barbara Terhal and my research project was on Neural-Network Decoders for Quantum Error Correction using Surface Codes. It unified machine learning and quantum decoding techniques. Working with her is a great opportunity as she guides my research and remains open to the ideas that I could bring. Even though my time is up, I continue to work with her in order to submit a formal thesis.
Moreover, I liked living in Delft where for a while I decided to walk to go to university (not the case in my country). Despite the covid-19 situation and the weather, through zoom meetings, I was able to learn more and collaborate with QuTech researchers. I had the chance to visit many beautiful and informative places in the Netherlands such as the International Criminal Court in The Hague.
It was a mind-blowing experience and I can only thank QSC for this initiative allowing us young African scientists to learn more about quantum computers and their related subjects.
Finally, I gained experience and I learned a lot from this opportunity. I will make sure to put them at the service of my Institute (African Institute for Mathematical Sciences AIMS), and Africa as a whole.