CWI launches the Constance van Eeden PhD Fellowship for talented young female students.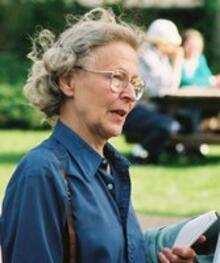 CWI launches the Constance van Eeden PhD Fellowship with two videos and through social media (Facebook, LinkedIn and Instagram). CWI offers a special PhD position to a talented young female student in mathematics, computer science or a related field, e.g. chemistry, biology, ICT physics or econometrics.
The Constance van Eeden PhD Fellow can choose in which research group her research will take place, and will be mentored by a female role model from CWI. A residency at a prestigious foreign institute or university for six months and a generous budget for training and travel are also part of the Fellowship.
The PhD Fellowship is named after Constance van Eeden (1927-2021), who worked at CWI from 1954 to 1960 and was one of the first female PhD students in statistics in the Netherlands.
https://www.youtube.com/watch?v=XJ-_q3Wh6h8&t=15s

Please find the videos, along with more information and the vacancy on the Constance van Eeden PhD fellowship page on our website: https://www.cwi.nl/cvefellowship and https://www.cwi.nl/jobs/vacancies/932972.

At the June 16 Update Meeting, Kari van Eeden, daughter of Constance van Eeden, will be our guest of honor. In this way we would like to give a festive touch to the launch of the Fellowship.

I would be great if you would make the Fellowship known within your own network in order to create more awareness of the position of female researchers in our fields. And hopefully you will participate on June 16!